The Company
It all started with an engineering firm that specialized in control system design and the manufacture of control panels. Over the decades our company has evolved into a software-based systems integrator. We utilize modern technology to turn customer requirements into customized systems engineering.
One of our most important assets is our workforce—with over 200 employees stationed at four sites, our workforce is highly skilled and ready for any task.
Kleinknecht generates sales of more than € 40 million per annum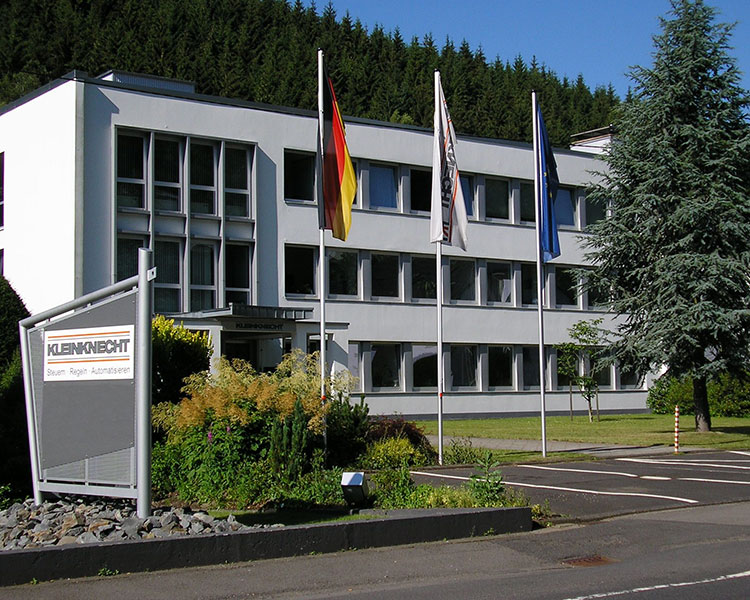 Kleinknecht Sales
Kleinknecht generates sales of more than € 40 million per annum.
As a high-tech company, we look for solutions for your problems in:
We are DIN EN ISO 9001:2008 certified since 1996 and SCC**2006 certified since 2010.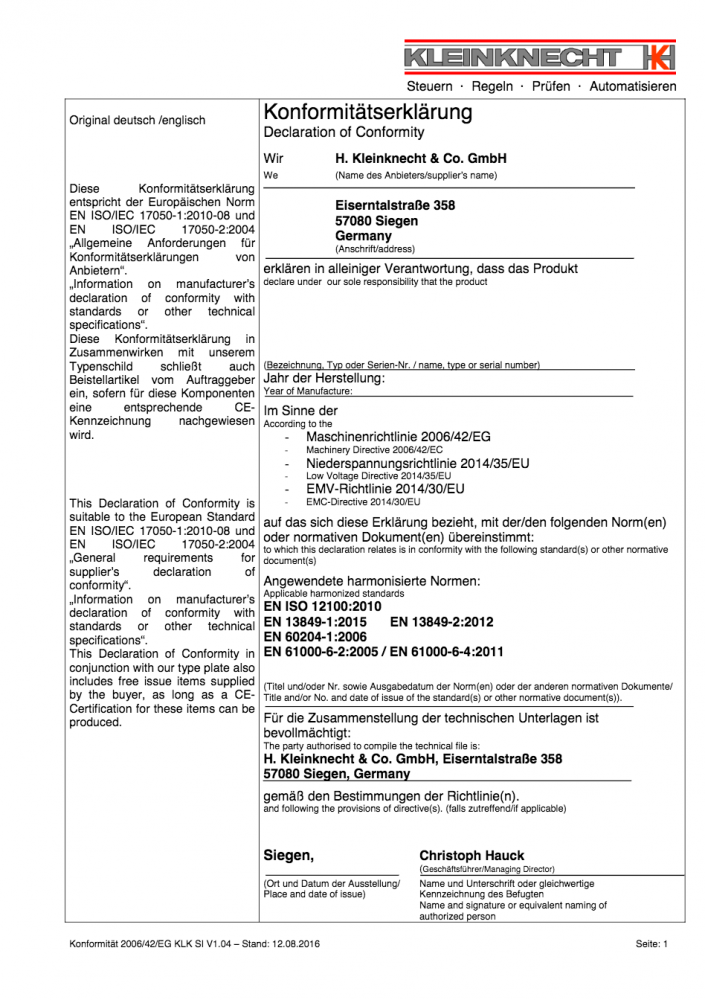 Company History
1946: Founded as an engineering firm.

1948: H. Kleinknecht & Co. GmbH, Siegen was established.

2003: H. Kleinknecht GmbH & Co. KG, Lohfelden was established.

2006: Integration of UTC Systems GmbH & Co. KG

2011: Combined mechanical competences at the Quartier Landeskrone,Wilnsdorf.

2016: Integration into Burke Porter Group.

2018: Merger of the Kleinknecht-Entities into the Company H. Kleinknecht & Co. GmbH
Our Competencies
Mechanical and Electrical Competencies for:
Automotive Test Rigs
Machine Tools
Retrofit of used Machine Tools
Electrical Systems for:
Strip Lines
Cold/Hot Rolling Mills
Compressor Stations
Pipe Manufacturing
Fresh Water Supply
Press Industry / Hydroforming
Waste Water Treatment Plants
Furnace and Blast Furnace Equipment
Plastics and Paper Industry
Materials Handling / Robot Applications
Storage Management Systems + Logistics Concepts
EMC Conformity Analysis
Special Tools / Manipulating Tools
Electrical Installations
Control Cabinet Manufacture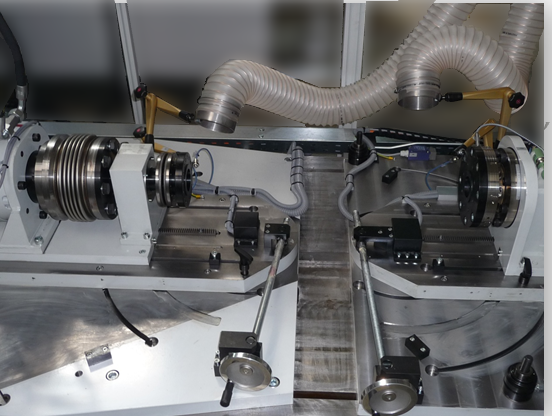 Press Technology & Hydroforming
Over the last ten years alone Kleinknecht has developed over 70 press controls for various applications including hydroforming, always to our customers' entire satisfaction.
*博客内容为网友个人发布,仅代表博主个人观点,如有侵权请联系工作人员删除。